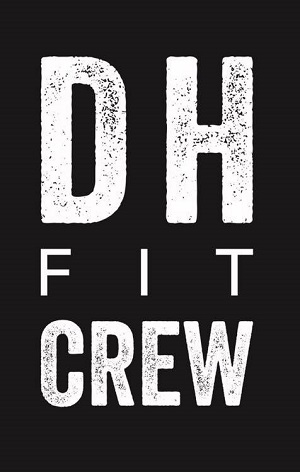 To our DH Fit Crew Community:

Thank you for choosing The DH Fit Crew for fitness needs and for all of your support during this time. We are grateful to have kept our neighborhood "fitness haven" going all of these months. Your safety and well being is a priority to us. Please view our Covid Guidelines so that you can continue to workout safely with us.

Click the link below to register as a member and book space for In-Studio or Virtual classes. Once you become a DH Fit Crew Member you will receive a FREE class and then can purchase classes, packages and reserve your spot in class. Payments can still be made on site and online.

Keep motivated by joining us on our FB Group or IG. It helps us all to make this commitment to show up and honor our time together as a community. I truly believe we draw strength from each other and I'm grateful for your continued support. If you are interested in one on one or private trainings contact me directly to schedule. As with any fitness program you move at your own risk and agree to participate and adhere to the terms in our registration and assumed participation disclosure of The Dance Haven, Inc.

Sincerely,

Rachele R. Kakles, Director
DH Fit Crew @ The Dance Haven Inc.
The following are UPDATED COVID CDC and State of MA guidelines:

Wearing a masks iwill be optional starting March 21st, 2022.

Washing hands before and after your visit.

Not attending classes if you are sick or at a higher risk of illness.

We recommend bringing your own water, mat, towel, weights supplies etc. (We have weights, blocks and other items available in studio for member use and disinfect after use)

Space is limited reservation is required for all classes. Anyone under the age of 18 must have permission from a parent and bring a signed registration form.

You assume all risks by attending classes.



GROUP FITNESS CLASSES Our group fitness classes offer a variety of classes to help you build strength, cardio endurance and increase flexibility. Whether you are an avid fitness trainer or beginner each class is designed for you to obtain results at your own level. You can also schedule private sessions for one on one personalized training.

Register on our Studio Bookings to become a member and get your first class FREE.