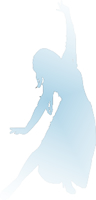 Welcome To

The Dance Haven's Class Descriptions Page

. All classes are graded by age and ability. Each class is designed to teach techniques in a positive way to allow the learning process to be fun, yet fulfilling through constructive teaching methods. Not sure, which class is the right one? Contact us and we will help you make the decision that will allow for an exciting and rewarding dance class.

---
Ages 3 – 3rd Grade Classes

Ballet/Tap Pre-

School

– Ages 2.5 -5: This class teaches the basic ballet and tap techniques. Students will learn the elementary positions, exercises, ballet terminology and rhythmic skills of elementary tap. This class is designed for students to explore music and dance while developing skills for continued training. We use both contemporary and traditional teaching methods, utilizing musicality, tumbling, and fun dance games so that students will gain physical coordination. Through progressive learning they develop the ability to move on to the next level of learning. Students are given the opportunity to perform one dance in our annual dance recital.



Ballet

/

Tap

–

Ages 5

-

6

- In this combination class, students develop grace, musicality, and elegant line as they learn additional ballet technique and terminology. In tap they build rhythm and improve listening skills. Basic elementary tap steps are taught in this class along with additional elementary combinations. We draw from traditional and contemporary methodologies focusing on anatomically sound principals and the joy of moving. Students are introduced to barre exercises, which will help them develop necessary skills for continued dance. This class provides a strong foundation for ballet and other forms of dance. Students are given the opportunity to perform two dances in our annual dance recital.



Jazz

-

Ages 5-7

- This is a 1/2 hour class in addition to ballet/tap class. Dancers work on turn technique, jumps/leaps, flexibility, dance and muscle terminology. Students are given the opportunity to perform a jazz dance in our annual recital.



Hip Hop

-

Ages 5-8

- Students will build rhythm with basic hip hop skills and rythyms that are popular and fun! This is an energy packed class that teaches technique, discipline and musicality. Students perform one dance in the annual recital.


Ballet

/

Tap

/

Jazz

- –

Ages 7

,

8

,9

–

This is a combination class that incorporates the three major dance subjects. In ballet, students continue to develop grace, musicality, and elegant line. It is a continuation of those basic ballet concepts learned at a younger age with a gradual increase in difficulty to prepare students for the more complex combinations. Jazz is taught in its contemporary form, learning isolations, flexibility stretches such as splits and holds followed by dance combinations of turns, kicks, leaps, and jumps. Students build a firm foundation of basic tap footwork and terminology. Coordination and listening skills are developed to allow for more complex tap rhythms to various types of music. Students will be given the opportunity to perform three dances in our annual recital.



Acro Dance Competition Team

Ages 8 & Up - The Acro Dance Team combines ballet jazz dance, traditional artistic gymnastics, rhythmic gymnastics and stunt work. It requires balance, power, and flexibility. Students learn the fundamentals of contortion and tumbling, and combining these skills with partnering and group stunts. Students are required to participate in Tumbling and Choreography Class. This class has a strick attendance policy, competes in one or two local competitions a convention, benefit show and performs in the annual recital.



Lyrical & Jazz Competition

– Ages 8-12– This class is designed to teach the students the importance of working together as a team. Students develop even greater friendships, and respect for their dance peers while having lots of fun learning their competition routine. The class emphasizes on technique and performance. Students will compete in a style of dance that compliments the whole team. Students are required to also take one of the Ballet/Tap/Jazz classes offered during the week. We will enter in one or two competitions in the season, attend annual convention and they will perform their competition dances in our annual recital. Students may also have the opportunity to dance in any special events held by the studio.

---
New Creative Movement Class Wednesdays 3:45-4:30 pm. Ages 2.5-5 Dance! Jump! Sing! Tumble! Explore all of our senses as we dance to movement songs with our bodies and using props. We will hear some of our favorite songs and learn new ones. Working on our gross motor skills is always fun. Class will end with basic tumbling skills sure to bring big smiles. Come and join us. *Non recital class. $133 per session $380 full year. Session 1 September 11-Dec 18, Session 2 January 8-March 25, Session 3 April 1 -June 17.